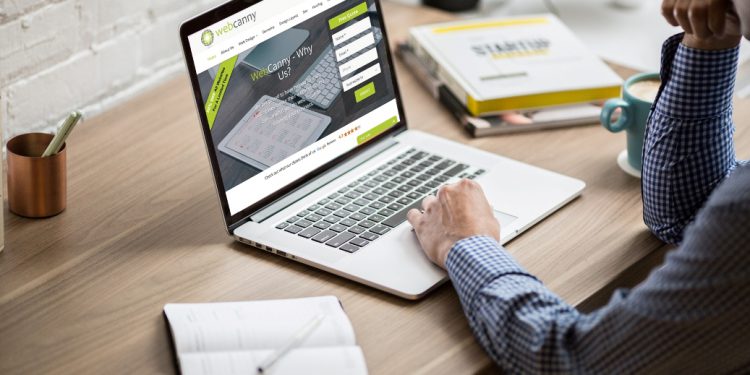 In this age of the internet, a website is the first and foremost interface for a visitor or customer to gain access to what is on offer and make a decision to buy the product on offer. Yes in this way the website is the most loyal salesperson working 24x7 online. It's a powerful marketing tool and a well-maintained and presentable website gives you a competitive advantage in your industry and enables the sales process immensely.
Often, there's a misconception that websites need high amount of investments, hiring a website designer can be expensive, it may anywhere from £500 to £5000+ depending on who you choose and what you need. For startups, which are pressed for money where every penny counts, such fancy budgets will be an extravagance. Well, in today's world there are many cheap alternatives with search engine Google presenting several companies where you can sign up for free and create a website DIY style. Some of these like Wix, Weebly and 1and1 allow you to pick from pre-set templates and get your website online quickly. You can start from zero and using drag and drop software move your images and text around the page until you are happy with the layout.
Search Engine Friendly: The first goal of your website is to make it search engine friendly and for this you must put a descriptive page titles, meta descriptions, headings, image titles, and image alt text. There should be relevant key words, to indicate to search engines what subject matter is contained on your site, and all these need to be prominently displayed.
Making Mobile Friendly: People use handsets more than laptops and phones are the first destination of website traffic, and making your site mobile friendly will help you rise higher in web traffic and in popular search engines.
Displaying Contact Info: This needs to be prominently displayed, if you want visitors to get in touch with you, for any information that they want to know, or to buy any product, or service, which you are offering and it should be eye catchy as well. When individuals in your area search for any information (businesses like yours), your information must be displayed in the search engine on the first page itself.
Optimization of Content: You must prepare and present content on your website keeping in view the audience and taking into consideration the search engines. For visitors, your information and production should be relevant and useful. The content should be updated at regular intervals by putting new pictures, new text, new videos, etc. Also create separate web pages for each of your products, services, and locations, which can create a better user experience and boost conversions.
Faster Load Time: The page should display within seconds as otherwise visitors will move on to something else, so compress your image files, avoid flash and limit use of animation, music and other such things.
Simple form of Navigation: The customer must be able to make out from the first appearance itself and it should be not painstaking for him to switch from one section to another. All menu links should be clickable and your main navigation should be above-the-fold (on the portion of a screen that can be seen without scrolling).
Aesthetics: Your website should be consistent with your brand tone, personality and look. Choose colours that are visually appealing, maintain proper balance between content and graphics, text appearance should be simple and avoid long videos.
So the above 7 ways will work in a cheap website that you perhaps created by yourself. Often a company which has invested heavy amount in a website position it as something interesting and yet may not attract large number of customers. Other companies which may not have invested huge amounts and opted for cheaper alternatives do succeed well in their mission and this is due to the way content is presented on that particular site. So even cheap websites can improve your business if everything is presented in an organized manner and it is important to know what audience / customers like in a product, and you need to do accordingly which will pay rich dividends.