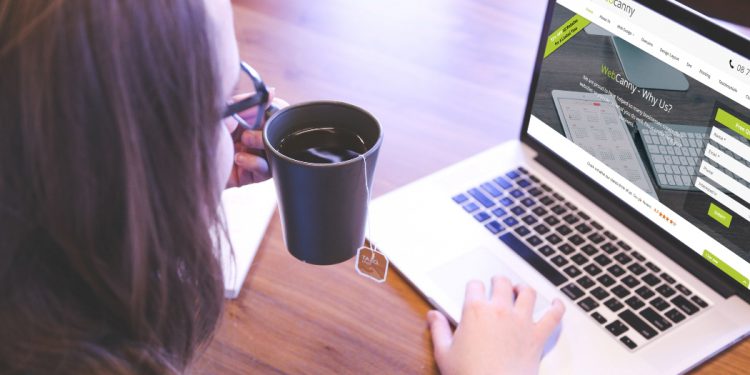 Innovative Designs is an Australian web design and development firm headquartered in Melbourne and serving clients across Australia. The company is famous for providing price competitive web design services including web and digital marketing services, logo design, e-commerce website development, etc.
In today's era of internet and smartphones more and more Australians are spending time browsing than watching television as was the case earlier. So for those of you looking to open a business or trying to establish a small business, having an affordable quality website is a must.
So let us now brief you in detail about the services that our company provides. As a beginner trying to gain a foothold in the market you would be apprehensive about garnering success for your product as you need to market it the right away to the right customers. This is quite evident and nothing wrong in being apprehensive. You need to make your blue print accordingly and execute your strategies and plans in a manner to achieve optimum results.
For a startup company establishing the business and enhancing the brand value is the most difficult task. But it is achievable if it is done the right way. The way you design your website, advertisements, create punch lines, make flyers, brochures, business cards, presenting and advocating yourself on all prominent social media channels such as Facebook, Twitter, LinkedIn, Google Plus, YouTube, Instagram, and many more are some important ways of garnering reputation for your brand. Social media will do wonders if done properly.
Your website is the face of your firm to the outside world. It is your salesman working 24x7 even when you shut office and doze off to sleep. So the site must have information in clear and precise terms what your business is all about. Many Australian based businesses have websites which unfortunately customers find to be boring, repetitive, or even conveying negative impressions. We with our experience are able to steer clear of these elements. We work as per a set of guidelines that boost the quality of every web page that we create online. This also enables us to meet client expectations.
Checking the Broken Links
This is a primary problem in most websites that you come across while browsing. One or the other pages won't load as the hyperlink is not connected to the right page, must have been updated with a new file later and the old link still showing up or the page does not exist at all. Our company while designing the web pages thoroughly examines this and make sure that broken links does not exist at all. Even though the broken links may not disturb the look and feel of the website as such but it will harm your organization negatively in search engines. We therefore remove all broken links and navigate or re-direct them to the right pages.
Short or Missing Content
Where the content of your website falls too short or is totally missing then Google does not pull it at all in search engines. Google likes lengthier and fresh content and if more hyperlinks in the page then all the more better. The content must be valuable as well. In our office we have professional content writer to do this job for you. While designing the website design project itself our writers will write content for you that are pulled by all search engines such as Google, Bing, etc. Spelling mistakes or grammatical errors and factual errors will make your business disreputable. Our writers will take care of this while developing the content. We do the proofing from our end thoroughly before it is posted online.
Speed and Uptime of a Website
As a website design company of repute in Australia we provide you with free domain names, free web hosting and free domain based email addresses to kick-start your business website. The quality of a website is gauged from the speed with which it loads for the visitors. We provide hosting facilities through a well reputed website design company and hence the service will be reliable. We can guarantee you almost 100% of website uptime. The speed of the business sites which we develop is optimized and we give it at affordable prices and so you will have speed optimized websites for your business at a very cost effective price.
Alternate Tags for the Images
Images speak more than words but for Google this doesn't work. Google image bots identify the images. However, to simplify this process as web developers we use alt tags. ALT tags give a description of the image to search engines and the alt tags also enhance the results in all search engines. Our web developers use the ALT tags for all the images that they would be using in the website to give your site optimum results. This acts as an enabler for generating positive results in major search engine rankings.
Availability of Information
Visitors should see whom to contact if they need to on your website. This is very important for leading a conversation as well as for generating leads. Our company makes sure that all our Australian visitors get access to the contact information which would be accurate and updated from time to time.
Security of the Websites
Website security is the most important aspect on online. If you do not have security then everything will collapse. Hackers can hack your website besides culling out information pertaining to credit cards, debit cards, phone information, email information, etc. of the visitors who would be making transactions through the payment gateway. So that needs to be authenticated and fully secured. Since we provide you with free hosting for our valuable customers most websites are hosted in our shared hosting environment. For websites which we develop through Word Press we install the iTheme Security Plug-in. This we do for free. SSL certificates are used in all e-commerce websites where people have to do money transactions. We ensure that your website is 100% secured and you can use it without any hassles.
Cross Browser Compatibility
Often you would see that something which works well in Google Chrome doesn't work well in Mozilla Firefox or so on. For example, a lead image that is correctly displayed in one browser is not properly displayed in another site. It shows up as distorted. So we need a browser friendly website that works across various platforms. At Innovative Designs we check thoroughly every single website that we develop by testing its compatibility with the most prominent browsers that users are likely to use. Capability of the functions and the ability of the plug-ins to render the website without many difficulties are put to test. This paves way for designing high quality websites at best competitive prices.
Mobile Friendliness
Sites should be mobile friendly. This is significantly important as we are now connected to a smart world. We develop websites that are mobile friendly and can be browsed on your smart phones without any hassles. This will help create better traffic to your websites as against the ones which are not mobile friendly. We are happy to tell you that we only develop mobile responsive websites.
Code Quality
Websites are programmed through HTML and the quality of the code is very important. We check HTML validations, CSS validation and automated testing. Through these tests we verify the quality of the codes that would render the websites easy to use in most browsing platforms.
As a well reputed company we focus more on the quality of the sites that we develop for our clients.  This is the primary vision and mission of our company. Do not hesitate to contact us for building your website. We are there to service you earnestly.