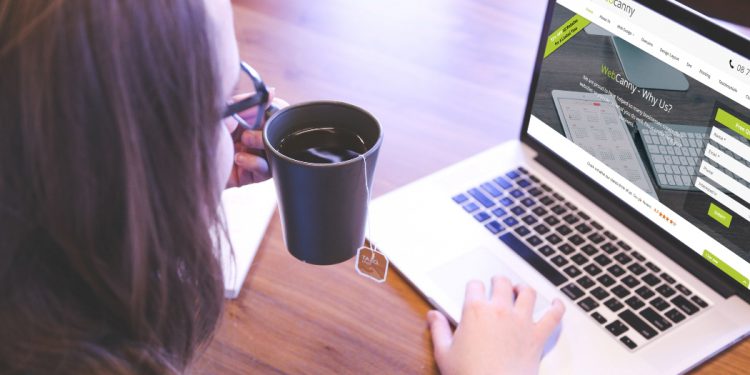 Consumers look to the World Wide Web for gathering initial information of anything that they want to know, whether it is the features of a product, comparing the prices, or any other details. With work from home gaining popularity in Covid times people keep surfing websites more than ever before.
The website is the best medium between you and your customer and it works for you 24x7. A well maintained website is a powerful marketing tool giving your company a firm edge over competitors in the market and garners for you more sales than others.
Well, websites do need some investments but if you don't have a big budget, no worries. There are several handy alternatives to choose from. Some of these such as Wix, Weebly and 1and1 will show you more on what can be done. You need to upgrade and keep the website fresh and young, it is very important.
People get motivated to buy something when they consider your website and product to be trustworthy. When consumers feel safe, ease and comfortable then they will not just visit your site but also navigate through it to discover more. They will become your long-term customers as well and more so when you put forth solid products, company transparency and some great testimonials from users.
Parallax Scrolling: Some people are lazy so much that they even find clicking cumbersome. Parallax scrolling will help people overcome the general laziness of consumers while remaining visually appealing and engaging. Users have got used to consuming information with a simple swipe as they browse through a page.
Video Landing Page: You need not embed every video on YouTube, instead create a video landing page by including a direct call-to-action in the video, you can even create an immersive video that will play automatically on your home page.
Custom Typography: Text is very important and the way it is presented is all the more important. The days of basic fonts like Times New Roman or Arial are outdated and to impress consumers you need to implement unique typography that is in sync with your brand identity and communicates your message properly to users. Some companies use this in their logo design while some businesses use custom font on their entire design to highlight important content.
Artificial Intelligence: This is becoming a buzz word and sites which include chatbots, personalization and machine learning are garnering rich dividends. Chatbots have a direct influence on user experience and allows users to ask questions in real-time and get answers, which allows them to acquire information efficiently.
Simple Design: Today websites which use simple designs are more popular among masses and customers prefer a clean and nice layout. So do not fill up your website with too much animation and flash which will irritate a visitor as the load time will be slow.
Avoid Social Media Feeds: Customers know how to connect with a brand on social media, gone are those initial days when you need to make them aware of social media presence. Visitors will just get distracted and click on those and move away to those pages and then your whole purpose of pulling customers to your site gets defeated. Place those social icons in the sidebar or footer and link it to your account.
Optimize Contact Information: Customers need to contact you and you should not make it difficult for them to do so.
Avoid Stock Pictures: These are great for blog posts on a website but not on the main pages where you are giving your product information and offering services or in the About Us page. Customers quickly make out stock images and will realize that it is a fake one and so hire a professional photographer and post real pictures instead.
So it is not necessary that you spend heavily, the job can be done with a low cost design as well but you need to employ the right tricks to attract the crowd. Provide users with information to help them make an informed choice and make them feel comfortable and this digital transformation of your website will help you grow your business exponentially.