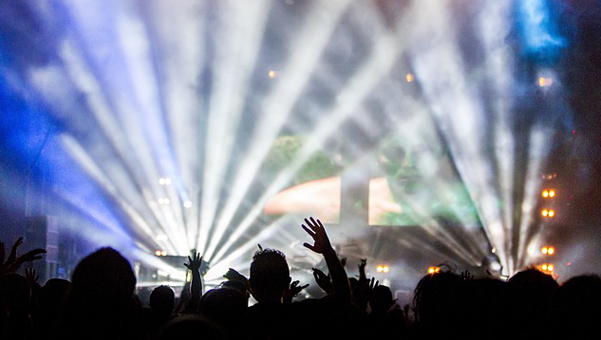 In the era of social media and online marketing, many people are getting enlightened about websites and the benefits of having an online presence. However,  getting your website done for your business is just for starters. Once your business is online, you need to know how to drive more traffic to your website.
Run Promotions with Key Influencers
Check out the influencers in your particular field and bring them in. Start a contest, where the prize will, of course, be sponsored by you. Let the influencer be the 'star attraction' and gather all the attention you will need for the contest. It is mutually beneficial for both of you, as you stand together in success.
Advertise Blog Content on Facebook
Yes, indeed! You may advertise your blog posts on Facebook. But some might say, "I want to know how to increase website traffic 'without' placing ads, losing money and filing for bankruptcy". You may be correct. However, the good news is that there are ways to advertise in the right way, and not lose money. You may consider placing and place gated content on your blogs, to invite email registrations to build up your subscriber list and work on those with a solid email strategy. That's because, advertising value-added posts yields a better response than selling things at the outset.
Advertise to Custom Audience
Advertise your lead generating content after creating a custom audience on Facebook and reap the rich rewards. Facebook helps create an audience similar to your current subscribers and thereby targets the right audience for your advertisements. Once you target the right audience with your ads, promotions and offers, there is a chance of improving your click through rate.
Create Great content
Your content must reach out to your audience in innovative ways, and help them achieve their objectives. It can be a "DIY (do it yourself) or How-to" post enabling people to achieve their goals, in a practical way. People will be therefore be glad to read your content and to apply your suggestions in their daily life.
You may thus follow the below steps:
Provide valuable content
Promote it in the right way
Use the right influencers
Use proper promotion channels
Promote to the right audience
We are providing Cheap Web Design, Hosting and SEO Services around Australia.
In this video SEO Expert Brian Dean, speaks about a 3-step process you can use to get more traffic from Google...without higher rankings. He also talks about a "2-minute tweak" for insanely-competitive keyword rankings and the 8 words you NEED to have on every page in your site if you're serious about SEO in 2016. And more...
Answer Questions on Quora
Question and Answer sites like Quora are not just there to provide information. They can get you quality audience and leads as well. All you need to do is to answer questions in your field of specialisation. Once you are proficient and consistent with your answers, you will definitely gain the reputation as an expert in your particular field. Gaining reputation is something which cannot be accomplished overnight. You need a lot of patience and persist answering questions; do it rightly for a period of time. Once you are perceived as an expert in your field, then people will flock to your blog or website as a source of valuable information.
There are much more ways to increase website traffic. We may therefore choose them according to our preferences. So, which is your favourite way of doing achieving website traffic? Do let us know in the comments below.