The whole purpose behind getting a new website is to make you visible to the online community. You have to keep in mind that there are search engines out there, and that SEO Optimisation is essential for the online visibility your content. Having said that, how do you make sure that your blog ranks high on search engines?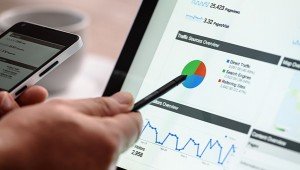 Here are the basic steps to follow, so that your site remains a 'search engine favourite' and has a top Google ranking.
 Size does Matter: Ideal Length for Blog Titles 
Make sure that the titles are 55-60 characters long. If they are longer, they will appear 'cut' in Google search results. Your title is sometimes the only thing your prospective customer user sees. So make sure it is enticing enough for them to stop, and click on it.
While you are at it, make sure that you don't add 'click bait' titles. Click bait titles are usually misleading. So respect your audience, and give them more of what they want. Providing relevant content is also important for seo optimisation. Let your title deliver what it promised, and not just serve as click bait while your content has nothing to do with it.
Break it Up
Break up your post into sub headings. This will enable the viewers to scan your post and read the section which interests them more. It is also good for seo optimisation. Having sub headings dispersed throughout the post gives the reader a gist of what it's about, just by skimming through it. Therefore, they can just scan the headings, get an idea as to what the posting is about and take the desired call-to-action (CTA).
Value Added Content
Let your content provide value to your online readers. That way, they will be enthusiastic about your next blog post and bookmark or subscribe to it. They will not only subscribe, but also share your blog post if it is good. Your audience basically wants solutions to its problems. So, you need to position yourself as an expert in your field and genuinely provide solutions to their most common problems. When your blog gets a lot of engagement, it also helps seo optimisation.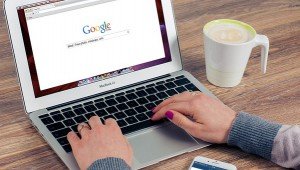 Stay Relevant with Keywords
Keywords are seriously not what they once used to be, thanks to the regular changes in Google's rules that govern SEO Optimisation. Stuffing keywords doesn't do you any good. You content is what actually matters. Great content gives you results in the long run. You will definitely see 'Terminator-like' Google SEO algorithms come in future and destroy websites not adhering to Google Best Practices. Having said that, you still need to use keywords in the title and text; that's the only way you can stay relevant to your niche and people will be able to search for you in the first place. Just make sure that these keywords are not over used or alter the meaning.
Add Visuals
Everyone is aware of the fact, that a picture is worth more than a 1000 words. Some people do not read the whole blog, they just skim through it. By having a picture with a description or perhaps an info-graphic, you can attract a lot more attention to your blog. Rather than having continuous and non ending paragraphs with no visual whatsoever, it is good to add relevant pictures in between to sustain visitors' interest. No matter how interesting your blog may be, people will still not look at it, unless it contains at least one relevant image.
Following the above factors can ensure that you get a lot of traffic and achieve a good Google ranking via SEO Optimisation. Do you have any SEO tips which we may have missed out? Do let us know in the comments below.