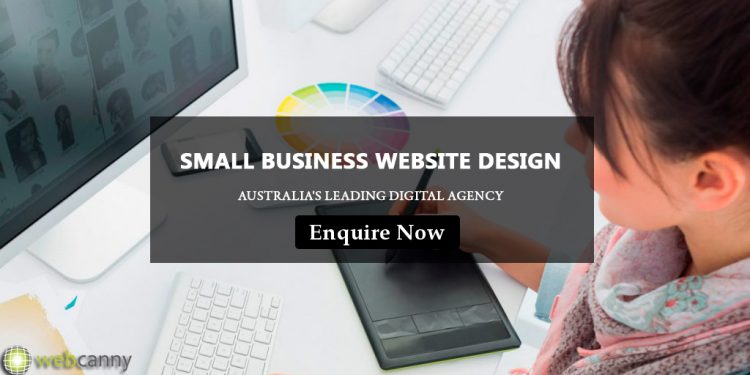 Top 10 components of a successful small business website
In today's age of World Wide Web and smart phones websites, online marketing and e-commerce is an integral part and parcel of any business strategy. Large business establishments have it easy as they have the capital to do so but small businesses that are less on capital and market funds also need to have web designers for putting up their business online. This will enable them reach a greater clientele and create bigger circles.
Website promotion has really kicked off well in Australia in recent years with businesses communities realizing the potential of internet and the returns that they will be able to generate through advertisements and social media.
So what are those essential elements that work wonders for small business websites?
Small Business Elevator Pitch
Research reveals that visitors spend hardly seven seconds in around 90% of the sites they visit. They mostly click through and leave without spending too much time on reading the content. So you have a tight timeline of seven seconds to convey your reader who you are, what you do, why do you do it, who you do it for, and why you are the best bet. Hence you need to nail your pitch and stay in front and center on your homepage.
You need to strike an instant chord with your visitor and convey your core marketing message within those seven seconds. To make this happen you need to have your logo design, tagline, and initial two sentences of your website as clear and crisp as possible. This will go a long way in increasing the credibility of your brand and in creating a positive impact among customers who you are targeting to market your product. There is a lot to be communicated in the very little time that you have and so your pitch must be concise and compelling.
2. Strong Call for Actions
Often small business owners pose one important question: why doesn't my website convert? The answer is simple. There is a lack of call to actions. Good example of call to actions include having phone numbers, "Buy Now" buttons, or any other subtle actions that would encourage your visitors to move ahead with the next line of actions.Call to actions is a means of engaging your visitors and convert them to buyers of your products. Your website visitors look for specific information regarding the products before they decide to buy. Smart call to actions pre-empt the visitors next step and gently lead them through your website in the way you want them to feel your product and simultaneously giving them the information which they are looking for.
One such way is to keep your basic information in order. Place your contact number in the top right of every page. Also place your number in the footer of every page with hyperlinks to your most valuable content. This is more needed for mobile websites where visitors are looking out for contacts so that they could call quickly and decide.
3. Track your Conversations
This is one area that you tend to overlook. It is very important to track your conversations. Businesses which are small will find it easier to do so. It is extremely important to know the number of business enquiries and the number of business orders that your website is able to generate. It is also important to know which strata of the society do they come from and what is the cost to acquire them. Having this information in hand will enable you to accurately measure your marketing spend, evaluate the success of any improvements or modifications in your website design or online marketing, and additionally measure the underlying success of your website.
4. Engaging Small Business 'About Us' Page
One primary mistake which small businesses make is putting up an unattractive About Us page which hardly ever mentions about customers. It may seem strange to focus more about your customer than about your company in the homepage but that has got its own valid reasons. You need to create a balance between the personalities behind developing your business as your customers would want to know whom they are working with. They would also like to know what benefit they would derive by working with you.
5. Deliver High Quality Content
Content is the most essential aspect in your marketing. You need to tell your story in simple and appealing term so that you can reach out to your target market and apprise them of the problems which you would solve for them and how you would do so. Everything should be useful, informative and engaging for your customer whether it is the website or the newsletter which you would be mass mailing.
Content is the vital tool reading which visitors will be pulled towards your website and its business. Your content should reflect your design and brand and provide a seamless and compelling experience. High quality content demonstrates the authority over the subject and if you share your content in an intelligent and appealing way then you have already won the battle.
6. Gorgeous Virtual Design
Design is the other big element in marketing. Visuals that are aesthetically appealing will make visitors hang around your website for longer duration. Once impressed they would return back and may be even share your sites with their friend circles or on the social media platforms. Neatly designed websites establish the quality and style of the brand and enhances the reputation of your product in the market. On the other hand if your website falls short in design and aesthetic appeal then visitors will more likely presume your website quality to be below standard and this may hurt your business.
7. Logical User Experience
You need to build your website keeping in view the objectives of your customers and not for yourself. This will draw their interest and improve their interactions with you. You can lead the conversations with your customers asking them questions such as what did they find attractive on your website, how it has been different from others, are they satisfied with the experience, feel and look of the site, did they find what they were looking for, what questions are they hoping to get answers for from your website, and so on. Content should be easily accessible whether it is contact information, product specifications, prices, or any other information. Ideally they should get all this in one place then it would be great.
8. Mobile Friendly Design
This is the age of smartphones and tablet. Research shows that increasing number of users finds it comfortable to browse sites right in their hands and while on the move. Mobile phone users and tablet users are converting at higher rates than those using desktops.
Creating a responsive design will ensure that whatever be the device that is used your website will deliver content in the most effective manner. For websites which are complex in nature building a custom mobile friendly design will be needed. However, ensure that mobile designs are different from the web designs and customers shouldn't be forced to have a bad experience. Desktop websites will look awkward on mobile phones. It will be difficult to navigate the menus, click links and access other relevant information that the users are looking for.
9. Robust CMS and Stable Structure
Your website platform is the base. It is the one which will create an impact on your visitors and decide how efficiently you update your content and continue attracting your readers. It is also important for the performance of your website. A robust content management system is essential for an e-commerce website. Otherwise posting content will be useless and it will be also difficult for optimizing search engines and fixing errors.
The content should be simple and easy to read and understand
Load time should be really quick
It should be SEO ready
Large community of users and developers
Software should be actively supported by developers and must be frequently updated
10. Hiring a Small Business Web Design Company
You can partner with an extremely efficient cheap web design company to execute all the tasks that we have discussed in this blog. They will also bring new things on your table in terms of design, content and marketing. The web designer must be briefed on what you want and you can also take inputs from the designer on any other new aspect that could be added. Look for a service provider which has a comprehensive history and portfolio of working with businesses which are similar to your own. This will ensure that your business could become as successful as theirs in due time.
SMALL BUSINESS WEBSITE DESIGN
We're an award-winning affordable web design agency with a for helping small businesses achieve big things online. We've been hard at work for over a decade and have built more than 6000 websites for our small business clients.
Locations & Services
We provide our services in Melbourne, Canberra and Sydney web design and online marketing services for businesses across Australia. Our core services include quality open source websites and shopping cart websites. Providing website design Melbourne, Sydney and  Canberra wide for more than a decade, we are Australian businesses' go-to full service digital agency.